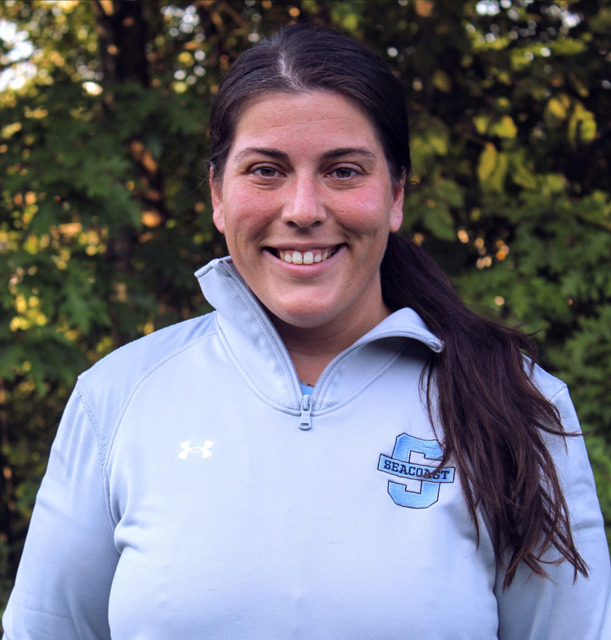 Melissa, better known as Coach Mel, has been with the Seacoast Field Hockey club for ten seasons. A 2010 graduate of Winnacunnet High School in Hampton, NH – Mel was a 3 year varsity letter winner for the Warriors. She posted a 1.23 career goals against average with 25 shutouts in 47 games. In her first leg of her collegiate career, Melissa attended Manhattanville College where she started in net for the Valliants. She appeared in 18 games and posted a .773 save percentage. She was named Freedom Conference Goalie of the week and Manhattanville Athlete of the Week, twice. From this, Melissa earned a national ranking at 37th (DIII) in saves per game. After Manhattanville, Melissa attended the University of New Hampshire where she completed her Bachelor's Degree in Kinesiology-Sport Studies. She coached for the Penmen of Southern New Hampshire University in the NE-10, and recently completed three years as Varsity Coach for the Timberlane Owls. In 2020, Mel was named NH Division I Coach of the Year by the NHFHCA, and prior to coming to Seacoast on a full time basis, she served NCSA as their Field Hockey recruiting coordinator for three years.
Currently, Mel hold multiple titles within the Seacoast organization. Most recently she was named the Director of Events, where she organizes and executes all internal and external tournaments through Seacoast and as a host for USA Field Hockey. In addition to this, Mel is our in-house college recruiting coordinator, where she assists our club athletes in their recruiting processes. Mel also still holds the title of Goalkeeping Director, and serves all Seacoast Field Hockey goalkeepers in their development and training through the winter and summer months.
Coach Mel is looking forward to another successful season in her roles at Seacoast Field Hockey.