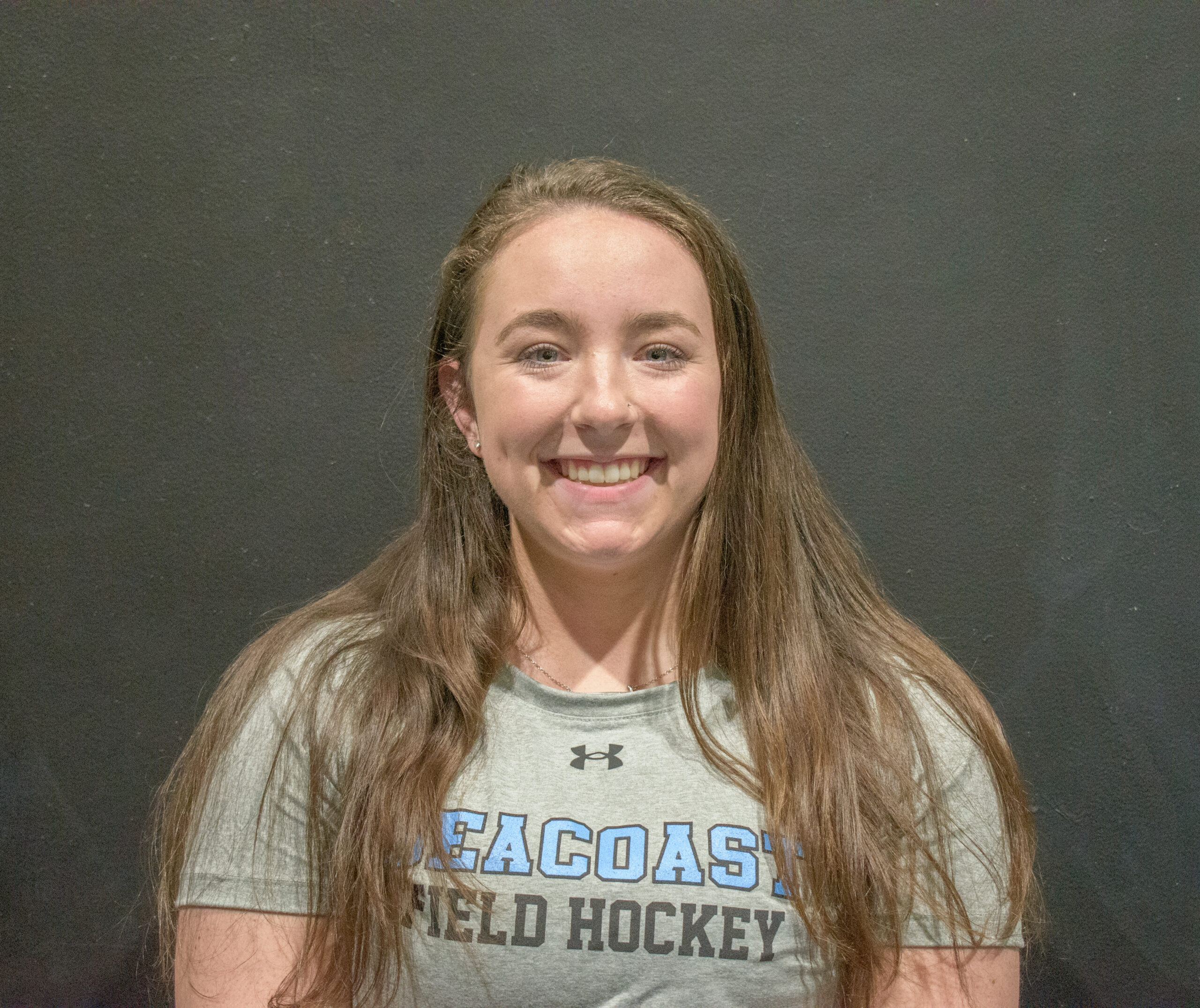 Cam Whelan graduated from Southern New Hampshire University in 2021 while having a three year collegiate field hockey career. She majored in Environmental Science with a concentration in wildlife conservation biology. During her field hockey career, she assisted the SNHU Penmen in making their second NE10 playoff appearance in program history and their first division 2 NCAA tournament debut in 2019.
Cam was a redshirt athlete her freshman year. She officially took the field her sophomore year. She had a total of 8 points, a .667 shooting percentage, and 1 career start with a total of 64 minutes on the season. In her senior year, she was named Co-captain to the Penmen, started 5 games, and had 4 points in her final year of competition. 
Prior to college, she attended Winnacunnet High School where she was a two year varsity field hockey athlete. She helped guide the Winnacunnet Warriors to the state title game as a junior before garnering the Unsung Hero Award as a senior in 2017. While in high school, Cam arrived as a Seacoast Field Hockey athlete as a junior where she later attended the Nike Sports Camps field hockey England trip in the summer of 2017.