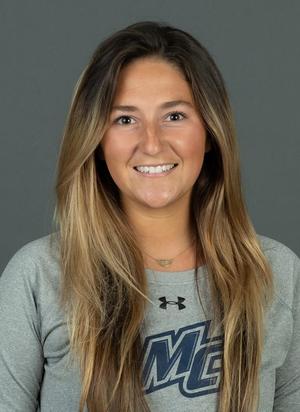 Club Director of Field Hockey
Lex is a 2020 graduate of Merrimack College where she played 4 years of field hockey and received her Bachelor's degree in Athletic Training. She also received her Masters Degree in Rehabilitation Science in 2022. During her playing at Merrimack College, she helped the team win an NE-10 Championship and competed at the NCAA D2 Tournament. Her final year at Merrimack she helped transition the team to D1 and received the Joseph P. Daly award in recognition of outstanding character and unheralded service to the Merrimack community. She grew up in Windham, NH where she went to Windham High School and played indoor and outdoor for NorthEast Elite field hockey club. 
This is Lex's second year with Seacoast and has previously coached at Southern New Hampshire Premier from 2018-2020. She coached Windham High School to a division 1 state championship in 2020. She also coached at Rivier University during the 2020-2021 season. She is currently back at her alma mater, Merrimack College for her second season as an Assistant Coach. She is a USAFH Level II Certified Coach.